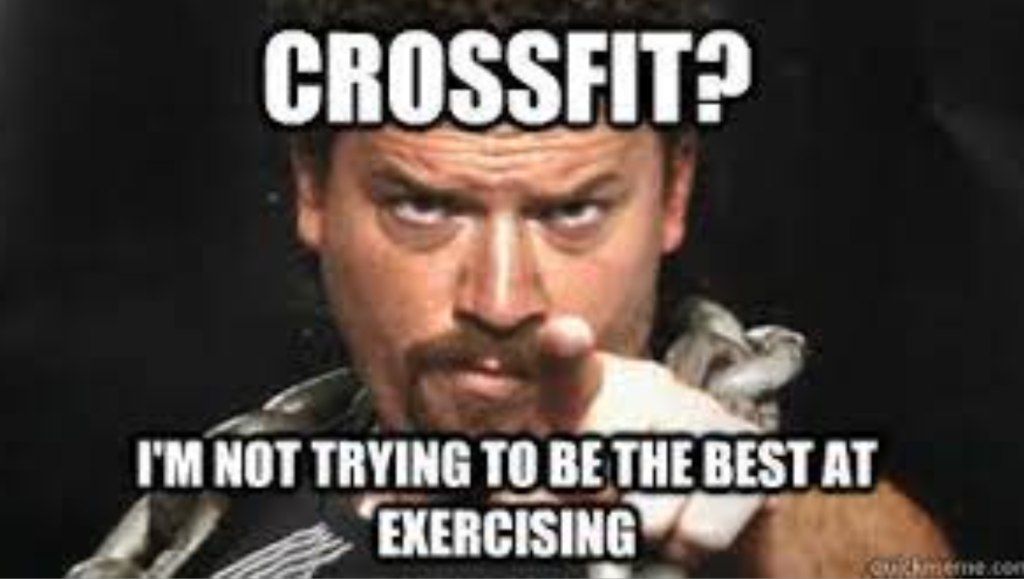 Whether you are officially signed up for the CrossFit Open or still thinking about it, this post is for you. We will describe what to expect over our 3-week in-house competition. As always reach out to any coaches or Zach for clarification.
CrossFit HQ will release the 1st workout on Thursday, Feb 16th. The next day, Friday, Feb 17th our 6am, 7:15am and 12pm will have class as normal and will do the Open WOD. However, we will NOT have any judges or scorecards during these classes. This means if you are registered and on a team, we HIGHLY recommend coming to Friday Night Lights for the next 3 weeks (bring your friends and family to come to hang out, watch, and cheer you on). If you can only make it in the morning or at 12pm, that is totally fine. We will still count your scores.
Friday at 4:15pm the coaches will do the WOD. This means we will start on the dot so if you plan on coming in to watch/cheer us on (we hope you do) the WOD starts at 4:15pm. Our first official heat will START at 4:45pm then at 5:15pm and finally at 5:45pm. Please note that these are NOT official classes. It's very important you come in at least 15-20 mins before your heat time to warm up, find a judge, and get briefed on the WOD. Once your heat is called, you have to be ready to start.
The gym will be sectioned off into 2 areas with tape. The main gym floor (rig next to the whiteboard) will be running the actual WODS. The other side of the gym (rig near the bathroom) will be our warmup area and the spot to hang out/ask coaches any clarifying questions before your heat starts. Please stay after your heat to help judge (you will get points for your team if you do), bring some snacks/drinks, and cheer everyone on.
This exact same format will follow on Friday, Feb 24th, and end on Friday, March 3rd. The idea is to have some local vendors join us on these Friday nights as well so don't be shy if you see them set up in the corner of the gym. If you can't do the workouts on Friday then please coordinate with your team captain and/or teammates. Make-ups will be on Saturdays 10:15-11:15am, Sundays 9:30-10:30am, and Mondays 10:30-11:30am. Ideally, you have someone judge you while doing the Open WODS but if you plan on doing it during the make-up days then you can do it solo. On the last night, Friday, March 3rd we will order pizza for everyone to celebrate all your hard work and fun over the last 3 weeks so be sure to stay and hangout until everyone is done with the WOD.
Let's start getting excited and remember at the end of the day, its for fun and you'll be surprised at how much better you do when your fellow gym-mates are cheering you on!
PS: We will be having 2 vendors on our 1st Friday Night Lights on Feb 17th. Caitlyn from FLEX Stretch will be giving out free 5 min stretch sessions and Kristen from Pop a Drop will be passing out supplemental all-natural candies. Make sure you drop by and say hello!